Notify me when is back in stock
Simply leave your mail-address behind and we will send you an email when this product is back in stock.
Free shipping from €75 (NL)*
Directly available from stock
Delivery time 1-2 days*
2 years warranty
Product description
WAHL Hero/Detailer T-Blade 32mm Cutting Blade
T-shaped Cutting Blade for the WAHL trimmers: Detailer 32mm and Hero. Cuts with high precision thanks to the T-Blade design. Designed for all trim and blend work.
Detailer Trimmer
Hero Trimmer
Cutting length: 0.4 mm
Blade width: 32 mm
Screwsystem
Content:
1x Upper Blade
1x Bottom Blade
1x Small Oil
2x Screws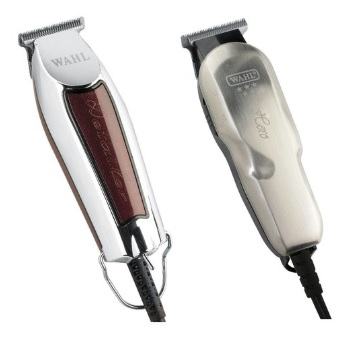 Read more
Kan weer aan het werk en is een stuk goedkoper dan de kappersgroothandel bij mij in de buurt
€39,33

€32,50 Excl. tax