Notify me when is back in stock
Simply leave your mail-address behind and we will send you an email when this product is back in stock.
Free shipping from €75 (NL)*
Directly available from stock
Delivery time 1-2 days*
2 years warranty
Product description
Wahl Super Trimmer 1592 Cutting Blade Classic Series
Cutting blade for the WAHL Super Trimmer 1592. Equipped with a click system. Cutting length of 0.4mm and a blade width of 28mm.
Super Trimmer 1592
Cutting Length: 0.4mm 
Blade width: 28mm
Click System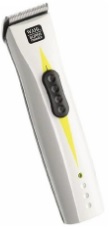 Read more
Is gewoon super. Maar alles van wahl is goed.. maak niet uit wat het ook is
€35,70

€29,50 Excl. tax